My Final Fantasy Obsession
Since I played Final Fantasy 7 I've been obsessed with the game. I love every artistic aspect of it, the ambience, the music, specially in the main city of the game.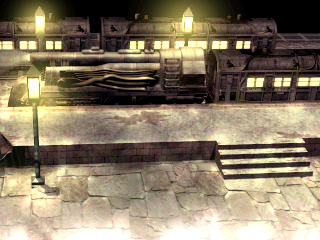 I always wanted to recreate the game and sometimes like today I try to create my own art resembling to the game. This is a room made using blender trying to get the game's look and feel.